Finding vendors who can provide great service without judgement
Planning a same-sex wedding in 2023 continues to be a source of discrimination for many couples. The challenge of finding LGBT friendly photographers, venues, and other vendors continues to be an issue. Unfortunately many individuals fail to see the need for equity now more than ever in the wedding industry. What is equity? Equity is the quality of being fair and impartial. This simple term seems to be so far from a reality for many same-sex couples trying to plan their wedding in 2023-2024. 
Data from the 2018 LGBTQ wedding survey shows that 74% of LGBTQ couples are paying for weddings entirely themselves. 56% of LGBTQ have the emotional support of at least one set of parents. While planning for such a significant day in their lives, it's imperative that these couples find wedding vendors that can provide great service without judgement.
Is the right to get married enough?
While the US Supreme Court struck down all state bans on same-sex marriage and legalized it in all fifty states in 2015, the heart of discrimination still rests with many people. As a company that works primarily in the wedding industry, we have many clients who have stories of discrimination. Stories of increased rates, venue cancelations, and services refusals from wedding vendors and wedding venues.
Our Stance on Same Sex Marriage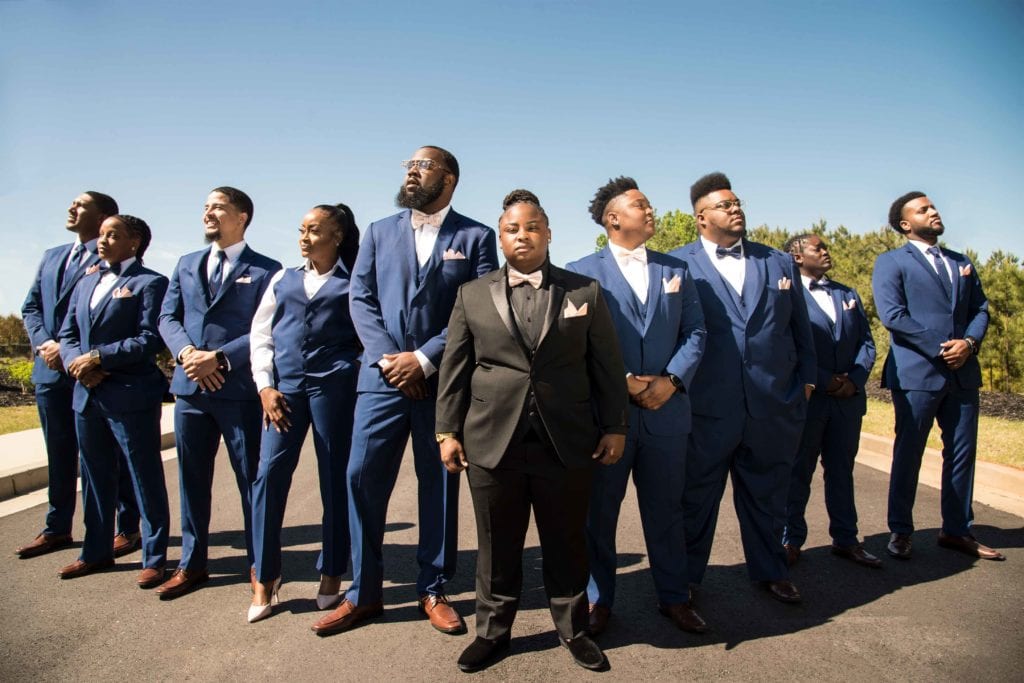 Optikool illusions is a company that prides itself in providing services to couples regardless of sexual orientation, gender identity, race, or religious background. We are LGBT friendly photographers. As a company that provides both photography and videography services, it's our mission to capture the love stories of our clients in the perfect way. Many times, these stories can be the key which opens the eyes and hearts of many of our client's loved ones. One previous client, Amber Brenton stated, "Our love story video by Optikool illusions is truly what made a lot of people in our families decide to support us on our big day." 
Many people often forget that behind our brands, entities, and fancy websites, business owners are people. People with beliefs and nonbelief's navigating this world being faced with daily decisions. For those who may not agree with same-sex marriage or homosexuality, does that give them the right to refuse their services? This question was addressed in 2018 with the Supreme Court's Masterpiece Cakeshop Decision. The court overturned the state level decision that the couple was discriminated against. The Supreme Court decided the Commission did not employ religious neutrality, violating the owner's rights to free exercise of religion. These results cause the intersection of discrimination against sexual orientation or gender identity and religious beliefs of service business still remain a grey area in politics.
What advise would we give to other vendors? Choose to honor love. Whether same sex or heterosexual, allow your brand to recognize what love is and respect your client's decision on how they wish to fulfill that in their lives. A quick google search provides such definitions as "an intense feeling of deep affection" or "a great interest and pleasure in something." The Bible in 1 Corinthians 13:4-5 states "Love is patient, love is kind. It does not envy, it does not boast, it is not proud. It does not dishonor other, it is not self-seeking, it is not easily angered, it keeps no records of wrongs." We believe it is not our place to judge, but to love all people.
Advice to Same-Sex Couples
Seek to find vendors who work to get to know their clients and provide excellent service to all. While we have a way to go with discrimination, we must remember that it is best to have our Big Day handled by those who can a appreciate the love that wedding represents. To all same-sex couples reading this blog, we offer our sincere apology for any discrimination that you may have experienced during your wedding planning process and we extend our services if you are ever in need of photography, videography, or media management services.
We are proud to be LGBT friendly photographers, but realize there is more to be done. We are currently compiling a list of LGBT Friendly Wedding Vendors to help our future clients. If you are such a vendor or know of one, please be sure to share their information with us. To read more stories like this one, we encourage you to connect with us on Facebook, Instagram, and our blog. Enjoy this beautiful tribute from bride to her bride.
Helpful Resources for Planning Your Wedding